Community News & Devblog
Patch notes, tournament announcements, community spotlights and more
---
Posted a day ago on January 21st 2018 by Brutus5000
Dear commanders,
we are receiving a lot of complaints about unavailable services. In detail the What's new? tab in the client, downloads from our content servers (maps, mods, replays, etc.) are broken for all users using IPv6.
We are aware of this issue and sorry for the inconvenience. While
…
Posted 5 days ago on January 17th 2018 by Brutus5000
A final 0.16.1 stable client was released today. This will be the last stable release for a long while as we focus on development of the unstable branch. You can find the changelog at https://github.com/FAForever/client/blob/develop/changelog.md.
Known issues:
* We had reports of some people having
…
Posted 6 days ago on January 16th 2018 by Exotic_Retard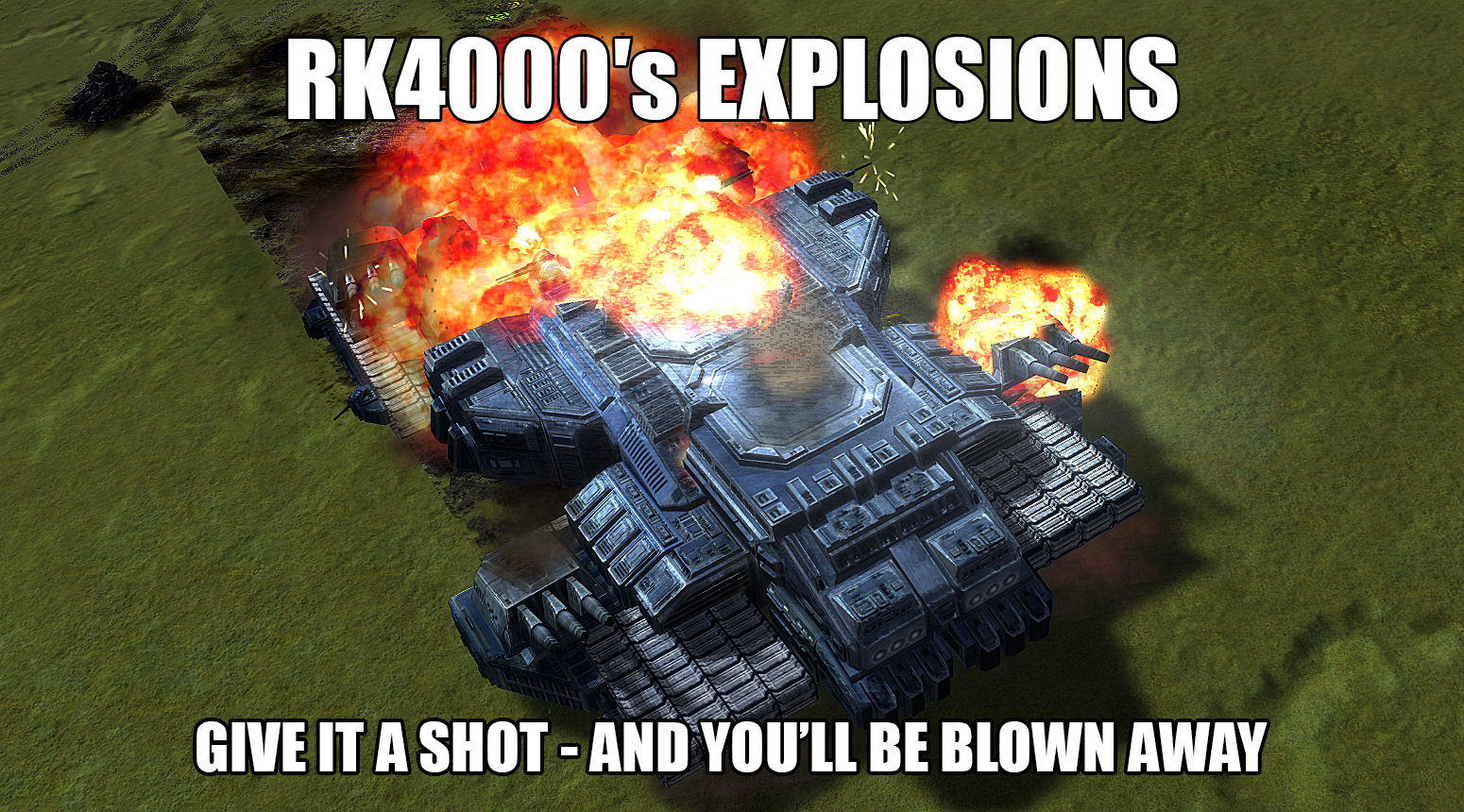 This is a 1v1 tournament with no rating limit and RKs Explosions mod enabled.
How to SIGN UP:
I
…
Posted 20 days ago on January 2nd 2018 by JJs_AI
Thursday, 4th of January.
18:00 Moscow time. Tournament played live on Yuri's stream. For better understanding of time you can look here: https://www.google.ru/#newwindow=1&q=moscow+time(Google will show you what time it is now in Moscow).
Ultra-prize – any steam game (for winner o
…
Posted 25 days ago on December 29th 2017 by Exotic_Retard
Yes, the time is here! Pair up with a friend, aquaintance, or otherwise positively disposed individual and participate in this soothing experience!

Prizes:
First place: Fixed In Equilibrium Avatar
+ 10 Euros for EACH member of the team!
Second place: Faction Face Avatar + 5 Euros for EACH member
…
Posted a month ago on December 27th 2017 by JJs_AI
Hello Commanders,

We are delighted to announce that we (the FAF Council) have elected speed2 for the position of the Map & Mod Councillor. If you would like to check the pledges and responsibilities of all of the councillors, you can find the link here: https://wiki.faforever.com/index.php?tit
…
Posted a month ago on December 23rd 2017 by Brutus5000
Christmas is coming upon and as soon as Santa leaves our chimneys, the year is almost over. So our christmas present to you is a wrap up of all of our progress: Time to take a look at what our developers have achieved this year.
With the new year, Downlord started building a new Java API as a proof
…
Posted a month ago on December 22nd 2017 by JJs_AI
3v3 tourney, under 4200 rating combined
Tournament Directors: [SNF]CookieNoob & [SNF]PinkFluffyNoob & Rowey
When? Thursday 28th of December 2017, 14:30 GMT = 15:30 CET*
End of Signups: Approximately 10 minutes before the tourney begins.
IRC channel: TBA
Bracket and Matchups: TBA
If you are
…
Posted a month ago on December 21st 2017 by JJs_AI
Merry Christmas Commanders!
From everyone here at FAF, we wish you all a Merry Christmas and a Happy New Year. May Santa bring you all of the Mass and Energy you desire.
Have a great holiday and enjoy as much Christmas turkey as possible.
With love,
The FAF Team.
!-->!-->
Showing page 1 of 55 pages.