Community News & Devblog
Patch notes, tournament announcements, community spotlights and more
---
Posted 2 months ago on February 18th 2019 by Mountain
Greetings,
Most commanders think they have Crimson Feud all figured out. It's a simple map with just a couple corner expansions, some mexes and some reclaim here and there. Just spam your way to victory, right?
Well, here's a contest hosted by Rowey to decide which commanders actually h
…
Posted 3 months ago on February 1st 2019 by Mountain
Greetings commanders!
Go extraterrestrial with these new maps by svenni_badwoi and DeathStorm!
Adaptive Mars Mangala Fossa
by svenni_badbwoi
http://forums.faforever.com/viewtopic.php?f=53&t=14976&p=170346#p170346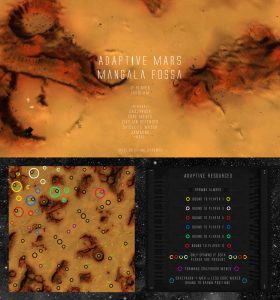 Features:
-Rotated real world map from the Mangala Fossa region on Mars. The
…
Posted 3 months ago on January 31st 2019 by Brutus5000
Hello commanders,
this afternoon we had a service outage due to our server disk running full.
We freed up some space to buy some time, but to fix the root cause of the problem we will need to shutdown and restart some services tonight.
Work will start at around 23:00 CET.
— Brutus5000
!-->!-->
Posted 3 months ago on January 15th 2019 by PhilipJFry
Hello dear FAF Users!
Some of you might be aware that we are currently trying to not share any copyright protected code.
Approximately four months ago, after discussion with sheeo, downlord, and others to verify it was enough time, Visionik (the owner of FAForever) has enforced a deadline for this
…
Posted 3 months ago on January 13th 2019 by PhilipJFry
Hello Commanders!
Just reporting in for a small dev patch (3703) which contains bug fixes for the most part.
Fixed a bug breaking the lobby when selecting an obsolete map
Removed hardcoding on nuke weapon damage for mod support
Fixed targeting issue for Salems on land
Some other small fixes
Thank
…
Posted 4 months ago on December 28th 2018 by PhilipJFry
Hello Commanders!
Today we release the the game patch 3702!
Some of the highlights of this patch are:
A feedback button after playing a ladder game so you can tell everyone what you think of those ladder maps!
Fixes for game crashing bugs that required some changes to the exe file.
Slightly optimi
…
Posted 4 months ago on December 25th 2018 by Gorton
Hello everyone,
The python server will be updated January 2nd at 10:00 GMT+0, which means the game will be temporarily unavailable. This shouldn't last more than an hour, and you will be notified via Discord and on the IRC when the server will be back online.
Here is a highlight of the update
…
Posted 4 months ago on December 24th 2018 by Mountain
Legend of the Stars Tournament Finals
Congratulations to all the commanders who have qualified for the Legend of the Stars End-of-the-Year Championship Finals!
The finals will be held December 29th, 2018 at 17:00 GMT +1.
For more details and the list of finalists, click the link here: http://forums
…
Posted 4 months ago on December 19th 2018 by Mountain
Greetings Commanders,
A tournament will be held 22nd of December, 17:00 GMT+1 to determine the substitutions for the Legend of the Stars End-of-Year Championship Tournament, should any spots open. This is a 1v1 tournament and there is no rating limit.
Join now for a chance to be crowned the venerat
…
Showing page 2 of 63 pages.