Community News & Devblog
Patch notes, tournament announcements, community spotlights and more
---
Posted 2 years ago on May 9th 2020 by ftxcommando
Date: May 15th, 16:00 UTC Over $200 in Prizes!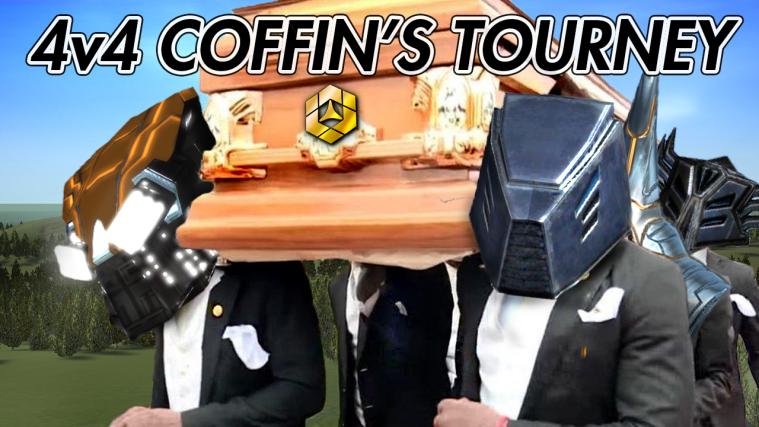 Teamwork. Communication. Camaraderie. What elements could be more important on a battlefield? Well mass and energy but that's besides the point.
If you're in a clan or want to join a clan, com
…
Posted 2 years ago on May 2nd 2020 by Brutus5000
Hello everybody,
the next server maintenance will happen next Tuesday, the 5th of May starting 16:00 CEST. We will upgrade our operating system to the latest version, so there will be a complete downtime. The maintenance should not take longer than 2 hours.
The maintenance will be performed
…
Posted 2 years ago on May 1st 2020 by ftxcommando
Hello Commanders!
With the coming of May, we begin our 5th Ladder League Season. The Ladder League is a month-long leaderboard for our 1v1 ladder matchmaking system where people can win several avatars and prizes depending on their rating bracket. The leaderboards are constantly updated with th
…
Posted 2 years ago on April 13th 2020 by ftxcommando
The 4th Season of the FAF Ladder League has finally finished and given us our new Ladder and Faction Champions! For those that don't know, the Ladder Leagues are a way to showcase the current top performing and active ladder players across all rating brackets on the ladder. It's a great way to fin
…
Posted 2 years ago on April 11th 2020 by ftxcommando
Hello everyone,
For those that weren't aware, Dogfather, our Promotions Councillor, has decided to step down from his position. This means that we will be going through a selection process in order to find an adequate replacement for him during the next month.
The duties of the Promotions C
…
Posted 2 years ago on April 4th 2020 by ftxcommando
Are you tired of 1v1s? Are you sick of playing constant canis and dual gap games on the weekends? Do you want to try out 2v2 games before the new matchmaker is out?
Then come sign up for Hybrid's Prime Commanders 2v2 Tournament!
The tournament will be broken into two brackets:
The f
…
Posted 2 years ago on April 1st 2020 by Downlord
Unfortunately, just when FAF is as busy as it has ever been, we have received a written warning which requires us to shut down our services before Midnight (GMT). Charges will be pressed against us if we do not comply.
The reason is that, since our servers are hosted in Germany, German law appl
…
Posted 2 years ago on March 31st 2020 by Brutus5000
Good news! Three days in a row last week we had more than 2.000 users online at peak time!
Remember 5 months ago when the server died almost every weekend when reaching around 1500 players logged in? By now even with 2000 users online, the server still has plenty of resources to hit the 3.000 p
…
Posted 2 years ago on March 21st 2020 by PhilipJFry
Dear Commander,
yesterday we found a security vulnerability in our API. After some evaluation yesterday we decided that we immediately need to hotfix this issue regardless of the impact it will have on our other services.
As a result of that a lot of errors will occur around FAF and stuff wi
…
Showing page 2 of 30 pages.