Community News & Devblog
Patch notes, tournament announcements, community spotlights and more
---
Posted 3 years ago on January 15th 2019 by PhilipJFry
Hello dear FAF Users!
Some of you might be aware that we are currently trying to not share any copyright protected code.
Approximately four months ago, after discussion with sheeo, downlord, and others to verify it was enough time, Visionik (the owner of FAForever) has enforced a deadline for this
…
Posted 3 years ago on September 15th 2018 by Downlord
When we activated the one-account-per-machine mechanism with the server update last week, we were aware that it is easy to circumvent for dedicated villains. Yet, we gave it a try before taking more drastic measures.
Unfortunately, as expected, people are circumventing it and continue their malicio
…
Posted 8 years ago on September 4th 2013 by Ze PilOt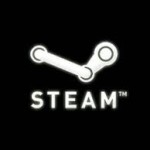 For now, Forged Alliance Account were tied to computers. It was not possible to create or log in a second account on a single computer.
This protection is there to reduce the amount of smurfs.
Smurfing is utilizing an account with a lower ranking than usual to beat up on lesser players.
It is now p
…
Showing 3 post(s).