Community News & Devblog
Patch notes, tournament announcements, community spotlights and more
---
Posted a year ago on September 11th 2019 by Wise Old Dog
Hosted by: keyser
The next edition to the Shared Army Tournament is here! Take part in a solo or cooperative effort as teams of up to three players control a single army with a single ACU, using the "Shared Army" mod.
Sign ups: On the forum linked below.
Requirements:
…
Posted a year ago on September 4th 2019 by Wise Old Dog
Heyo everyone! Over the course of the last month or two, Mountain has stepped down from the Promotion Councilor position to hand it over to me, Wise Old Dog. Of course, we appreciate his contributions and help during his time, and I am especially grateful in his help in transitioning into this role
…
Posted a year ago on September 2nd 2019 by Wise Old Dog
Hosted by: Rowey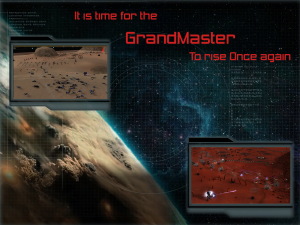 To sign up: https://docs.google.com/forms/d/e/1FAIpQLSeyuDp399peDFeZ8rGTo-saxmz_EJxKsc8gY29OcAdcPi8vRg/viewform
The third season for the Grand Master Cup is here! Take your chances in a 32 player match up in the Qualifying
…
Showing page 2 of 2 pages.